Top 11 American Cities for Outdoor Living
Big cities and the outdoors can seem incompatible. Many population centers are often a series of cramped concrete neighborhoods. They may be attractive on their own, such as for business, culture, entertainment and general amenities, but how about easy access to fresh air and pristine nature? Well, some places have found a satisfying balance. Sometimes this is due to the exceptional geography, while other cities make a conscious effort to create outdoor spaces and experiences. These are eleven such cities in the United States that are ideal for outdoor living.
Boulder, Colorado
Boulder is the epitome of the "outdoors". For starters, it experiences 300 days of sunshine every year. Additionally, there are over 300 miles of bike and multi-use trails, as well as 45,000 acres of unspoiled open space throughout the city. In the near vicinity there are 150 miles of trails (ideal for hiking, mountain biking and snowshoeing) that wind through the inspiring surroundings. Those with a little more drive in their step can even "take a 14er" (i.e. one of Colorado's 58 peaks above 14,000 feet). It's a challenging but doable experience and always rewarding for locals and visitors alike. Many great options are just a short drive from town.
Seattle, Washington
As long as you can handle the rain and maybe even learn to appreciate it, Seattle will deliver the outdoors. The only thing that separates the city from the Pacific Ocean is the magnificent expanse of Olympic National Park. A short ferry ride through Elliott Bay and the Eastern Passage, which in itself is a great way to get out on the water, connects the seaport to the massive island centered around the iconic snow-capped Mount Olympus. Within the city limits, one will discover 485 parks offering a combination of seaside paths, enchanting forests and rich garden displays. Just west of Seattle, water lovers will find the mighty Lake Washington and its cute neighbor, Lake Sammamish.
Pigeon Forge, Tennessee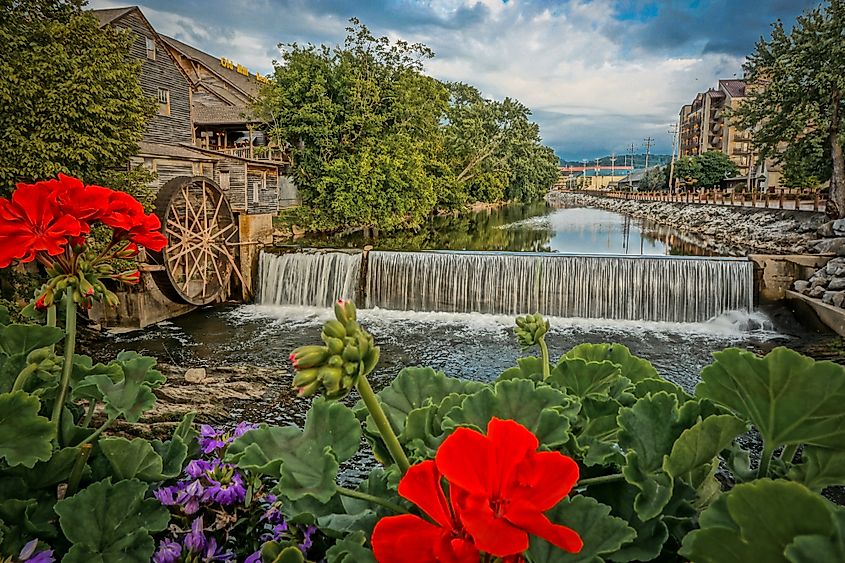 Pigeon Forge is a beautiful, fun and quirky resort town located just outside of the Great Smoky Mountains National Park. The setting and configuration are well suited for family entertainment. Hiking through the lush, rolling hills of the park is always a great choice. Maybe even top off with a panoramic view from the top of Clingmans Dome. There are plenty of carnival rides for a more exhilarating Tennessee outdoor experience, from the Ferris wheel to roller coasters and water slides. You can also speed around the go-kart track, try your hand at mini-golf or try to save your lunch while you descend into a protective bubble at Outdoor Gravity Park.
Bend, OR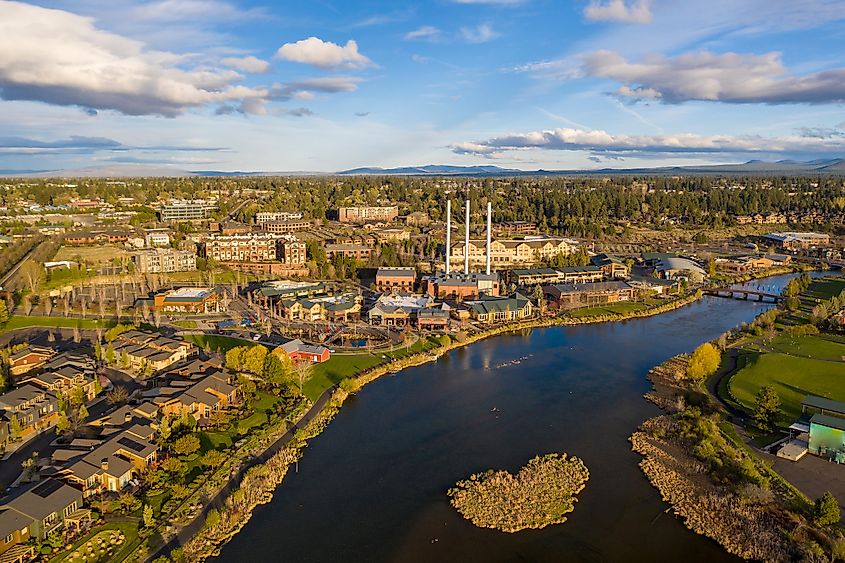 This former logging town has transformed into another outdoor paradise town. This gem is particularly appealing to trail runners, as it has 51 miles of groomed trails in town and hundreds of miles of multi-use trails just outside on the outskirts. Bend was named "America's Best Trail Running Town" by Outside magazine. This city has also hosted the US national championships in track and field, half marathon, 50 km and mountain running. After covering a few miles, kick up your legs and head out for a float down the Deschutes River – a right of passage for anyone visiting during the summer months. Add to that a little fishing, golf and deck jumping, and you've got yourself a veritable outdoor Mecca. Basically, wherever you are in the city, there's always something fun just around the corner.
Asheville, North Carolina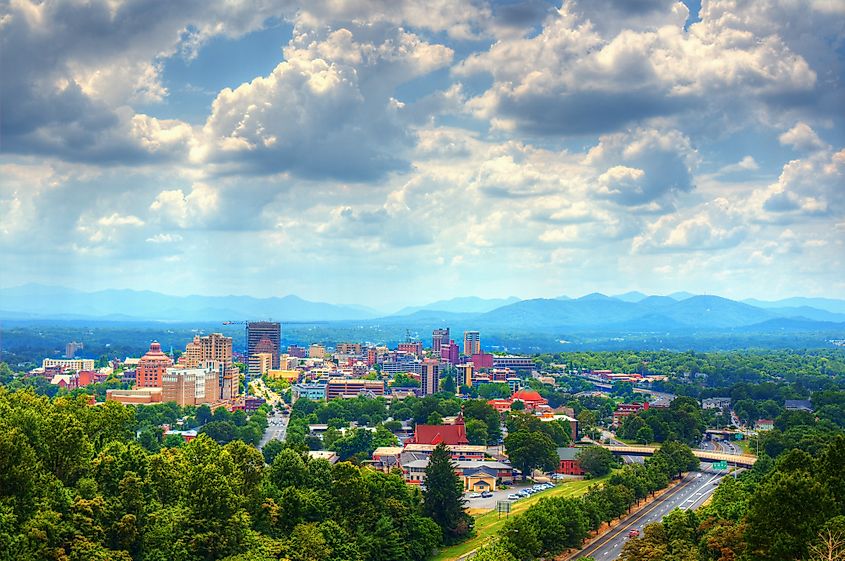 The gentle mist of the Blue Ridge Mountains and the low roar of the many waterfalls beckon outdoor enthusiasts to stroll around the perimeter of this North Carolina town. One can also explore flower arrangements within Asheville. Botanists flock to Biltmore Gardens & Grounds to see more than 100,000 flowers bloom, starting with daffodils in early April before being joined by tulips and azaleas soon after. The well-maintained North Carolina Arboretum is another standout day trip, and along the way, visitors can drive the scenic Blue Ridge Parkway. Otherwise, the craft beer and corresponding patio scene bring everyone outside for some quiet socializing.
Las Vegas, Nevada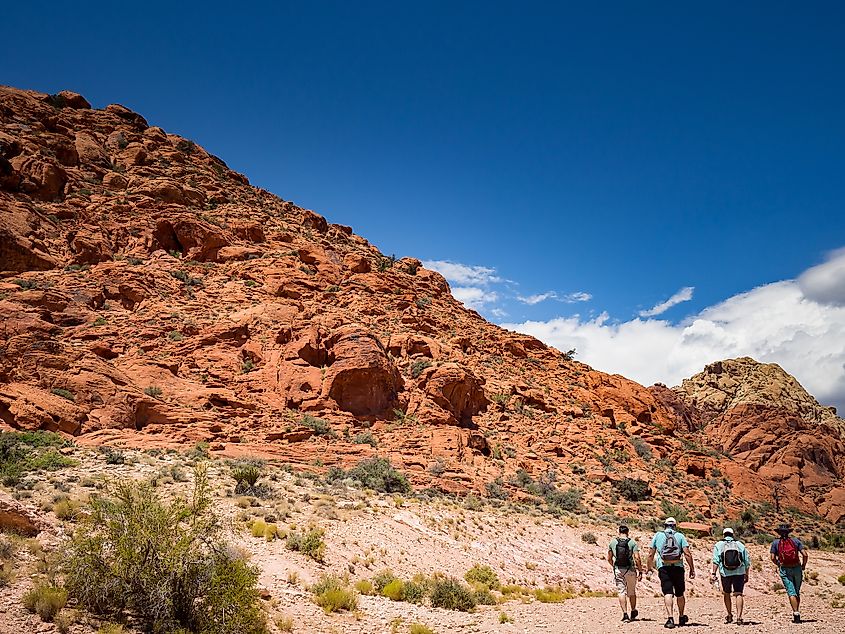 You heard me right. The glitz and glamor of The band are only a fraction of what Las Vegas has to offer. All around are explorable mountains and protected wilderness areas, and just east of town is the long stretch of Lake Mead. Alex Honnold, famous for his solo free climbing in Yosemite, moved to suburban Las Vegas to have access to year-round climbing. Vegas is also a well-known hub for running and hiking. Plus, in typical Vegas style, all sorts of extra fun can be had in the form of off-road ATV or Jeep expeditions, a bulldozer/excavator playground (Dig This Las Vegas) where you can dig and smash to your heart's content with these mega-machines, and of course, on the Strip you can roller coaster and zipline to your heart's content.
Honolulu Hawaii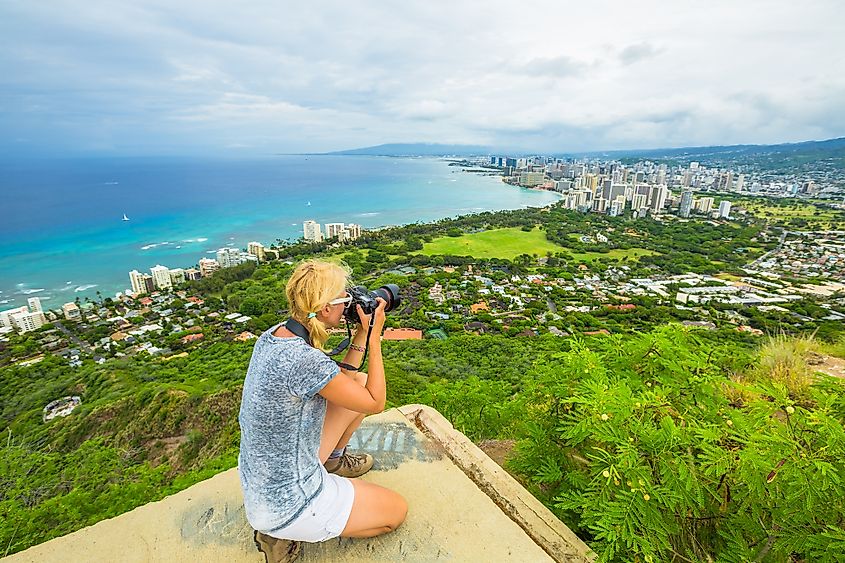 Aloha Honolulu and your welcoming Pacific Ocean coastline. Hawaii's capital, located on the island of Oahu, is home to all your beachside needs. Visitors can stretch out on Waikiki's sandy beach, improve their surfing skills, pull out a snorkel, relax try paddleboarding, kayaking, parasailing, etc. When you're all splashed, head back to the barren lands for some epic hikes nearby (be sure to grunt "Stairway to Heaven" before you go). Also enjoy ziplining, following the links, joining an eco-tour to learn more about Oahu's farm-to-table practices, or just wandering aimlessly enjoying the ocean breeze and the sun. 'stuning view. Hawaii is one of those quintessential paradise archetypes, and that's almost entirely due to the fantastic year-round outdoor living.
Salt Lake City, UT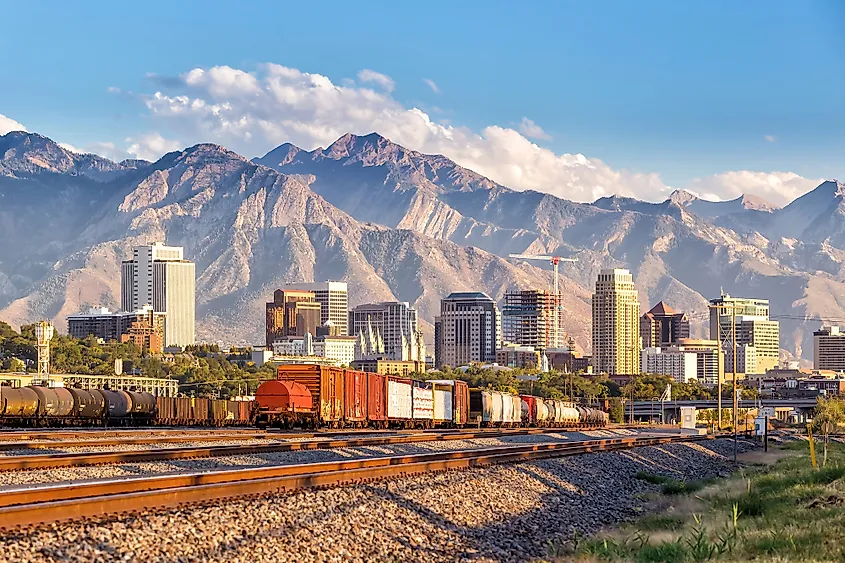 Utah is home to seemingly endless, otherworldly environments, and Salt Lake City, the capital of this unique state, puts you right in the heart of it all. Local trail networks and nearby canyons appeal to hikers and mountain bikers. Just northwest of the city is the Great Salt Lake, the largest saltwater lake in the Western Hemisphere and a feature so attractive that the city takes its name from it. Immediately south of town is Utah Lake, another great spot for water and mountain lovers. A simple day trip from Salt Lake City opens the door to more than 60 state and national parks that are only hours away. That should keep frequent visitors and permanent residents busy for a while. Oh, and don't forget the city's four world-class ski resorts.
Juneau, Alaska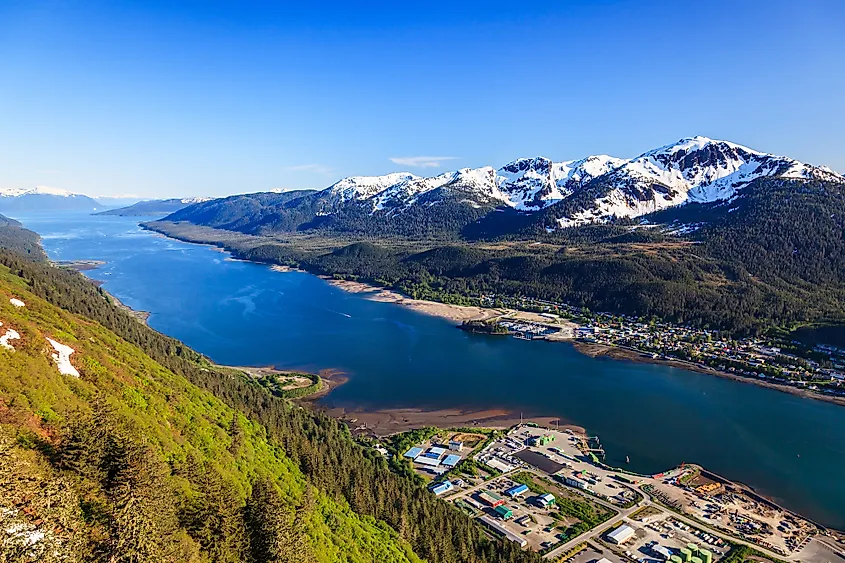 Outdoor adventure certainly awaits you in The Last Frontier. Alaska's capital, Juneau, with its beautiful natural backdrop, makes it hard to know where to begin. One can hike, paddle the favorite channel, join a whale-watching excursion, or get up close to massive glaciers. In addition, one can also ski at the adjacent Eaglecrest resort, explore the world's northernmost rainforest, sign up for an "in-flight" tour to get an aerial view of it all, cast a line and hope to catch nutritious salmon. Wildlife enthusiasts can watch with caution some of the 1,600 brown bears that call Admiralty Island National Monument and Pack Creek Bear Sanctuary home. Laid-back travelers can simply stroll around town, enjoying the ambiance and fresh mountain air. Does it get any better than that?
Flagstaff, Arizona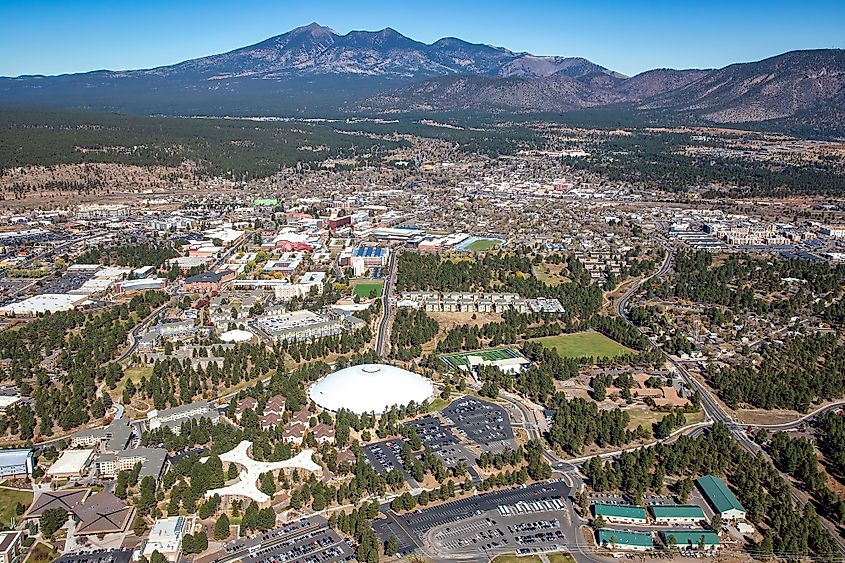 The San Francisco Peaks, Mount Elden and Mount Humphreys are home to Flagstaff's rugged climbing and running communities. There are plenty of trails and rocks nearby to keep these athletes sharp and entertained. In the heart of the city, these spirited adventurers tend to relax by slacklining or throwing Frisbees in the park. All the while, you will regularly be able to spot hang gliders and paragliders hovering above your head. Plus, just outside of town, nearby lakes will satisfy water lovers. When winter comes, the aforementioned mountains are the scene of all kinds of winter sports. For a more laid-back experience, check out the many outdoor film and music festivals throughout the year.
San Francisco, California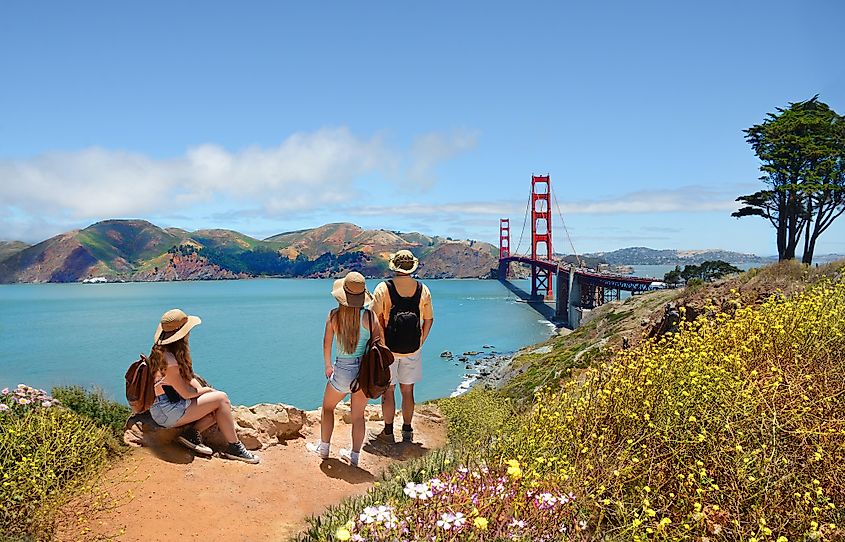 This bike-friendly city has moderate temperatures all year round and a mix of terrain to keep busy. Start by joining the daily peloton of cyclists crossing the iconic Golden Gate Bridge, whose red contrasts with the deep blue of San Francisco Bay/Farallones Gulf on a sunny day. On the way back, pass the famous Houses of the Painted Ladies, stopping in one of the many pleasant parks in the area. Don't forget to stop at Ocean Beach for swimming or surfing. If you prefer to be on the water, you can also take a boat to the infamous Alcatraz Island. If biking isn't your thing, take San Francisco's quintessential streetcar instead – a great way to feel the breeze while taking in the sights and sounds of different neighborhoods.
Not bad, America. You have some pretty amazing towns spread across your vast and diverse landscape. These are some of the places you'll want to check out if you can't decide between the energy of big cities and the calming need to spend time outdoors.