Three cities on the benefits and challenges of digital twins
September 22, 2022
by Sarah Wray
Analysts predict that over 500 urban digital twins are expected to be deployed by 2025 and the technology could save cities $280 billion by 2030 through more efficient urban planning.
Some municipalities have launched digital twins while many others are still weighing the pros and cons and considering their options.
cities today spoke to three cities about how they're using digital twins, the benefits they're seeing, and the challenges along the way.
Why did you decide to adopt a digital twin?
Andres Maremäe, 3D specialist of the GreenTwins project, Tallinn: The short answer is to make better decisions. Collecting and capturing data is a relatively simple task due to the availability of affordable remote sensing technologies. The challenge is to organize the data and use it in the decision-making process. A digital twin would help manage the data as a whole and present it in a way that is easily consumable without a deep understanding of the technology behind it.
In Tallinn, the need for a digital twin first arose in the urban planning and construction sector. More than ten years have passed since the first 3D city model of Tallinn was created in the medieval old town to popularize Tallinn among tourists. Soon it was also used in city planning, and now the 3D city model covers the whole city.
The 3D model of the city is a good starting point for developing a digital twin. The 3D model of the city is a visual component of a digital twin and although we are not using it to visualize all the available data, it makes the concept easier to grasp. It is important to emphasize that decisions should be communicated to the general public and that 3D visual charts are helpful.
Aaron Greiner, GIS Manager for the City of Des Moines: As Des Moines continues to grow and add new buildings, we needed a modern solution to be able to analyze future development projects and their impact on designated viewsheds in the downtown area.
Adopting a digital twin has provided us with an innovative solution to shield the view of the iconic golden dome of the Iowa State Capitol building from various downtown landmarks, such as our minor league baseball.
As we work through development plans for a new market district between the baseball stadium and the Capitol building, we are able to visualize the potential impact of new multi-use and residential buildings on the sightline before their construction.
Seoul Metropolitan Government (SMG) GIS Division Officer Yoo Byoung Min, Head of Seoul Digital Twin Platform: The Seoul Metropolitan Government launched the S-Map digital twin project to solve urban problems by simulating various environmental and development scenarios through S-map and to provide personalized services in the field of culture and tourism.
At what stage are you in the deployment of the digital twin?
Andres Maremae, Tallinn: In Tallinn, we are at the start of the digital twinning journey, but we are making rapid progress. Tallinn is in a good position because Estonia is technologically advanced, there is excellent cooperation with Helsinki and the city's strategy is to support the development and implementation of new technologies. City leaders are aware of the importance of data-driven decision-making.
Digital twin roadmap milestones include capturing physical data on public roads annually using mobile laser scanning and imaging, then extracting information on traffic signs, road markings and outdoor advertisements, etc.
In addition, this year it is planned to launch a project to collect and store underground utility networks to present them in the 3D city model and make asset management more efficient.
Various sensors have been installed and will be added to measure traffic and monitor energy consumption and climate in public buildings.
With the help of the international Green Twins project, we add a layer of data on the green environment to the city model and develop digital tools allowing inhabitants or NGOs to propose their own vision of urban planning. Additionally, a physical space is being built that will allow citizens to use extended reality (XR) devices to enable co-creation.
Aaron Greiner, Des Moines: We started our digital twin initiative focusing on building a 3D model of downtown Des Moines and surrounding areas, including detailed building models with added roof and wall structure. The rest of the city outside of our initial area of ​​interest includes blocky building models. with less detail.
With the creation of our initial digital twin, we were able to use this 3D base map with existing infrastructure datasets (utilities, transportation, etc.) and provide this information in a few different web applications that our development staff can use to approach their workflows in a three-dimensional context.
Yoo Byoung Min, Seoul: Virtual Seoul (S-Map) is a twin city that replicates the entire Seoul area (605.2 km2) in 3D in cyberspace. It is a digital twin system that can combine and even simulate information in virtual space.
With S-Map, the simulation possibilities are endless when you combine environmental data with spatial data across Seoul in 3D. This not only maximizes the efficiency of urban planning, redevelopment and reconstruction, but also provides various personalized map services to citizens.
For example, it allows the SMG to run simulations to predict the impact of disasters and accidents, such as wildfires, and to predict how new buildings and structures constructed in the city might interfere with the winds in the area. and possibly aggravate fine dust pollution.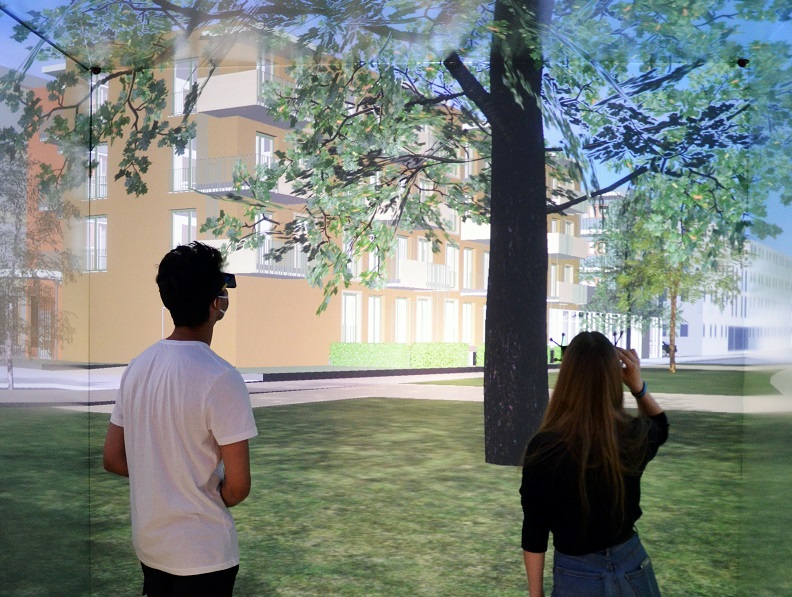 Are you already seeing benefits?
Andres Maremae, Tallinn: We do not currently have any methodological feedback that would show the usefulness of the digital twin, but we have a few examples of use. In our medieval old town, pedestrian traffic is monitored by sensors and the data is used to organize tourist activities. For example, restaurants can adjust their opening hours based on visitor dynamics.
In the detailed planning process, there have been a few pilot projects with building information modeling (BIM) designs integrated into the 3D city model for the commission and the city council to evaluate the proposed building in context. of the current situation. New 3D construction plans are also publicly presented to encourage citizen participation.
Aaron Greiner, Des Moines: The Des Moines digital twin, which we began developing in 2019, has simplified our workflows and improved the ability of our development services staff to discuss and present the impacts project proposals can have on our points. of sight. Unlike before, they can view the 3D map in real time while on a call with the developers to discuss potential issues and save everyone time during the planning process.
Our development services staff have used the model many times for building proposals that have started coming in for the Market District and surrounding areas.
Additionally, our parks staff recently used the model to analyze site options for a future community garden. The digital twin provided information on the amount of shade coverage of existing and planned buildings so that future gardeners could find enough sun and be successful in a new garden plot.
Yoo Byoung Min, Seoul: The city uses S-Map for urban planning and building assessment to increase objectivity and make evidence-based decisions.
Within the SMG, S-Map was used to support the decision-making of the seven committees, including the Planning and Traffic Impact Assessment Committee.
As a service to citizens, we provide a remote service that explains the main tourist attractions with virtual reality via S-Map.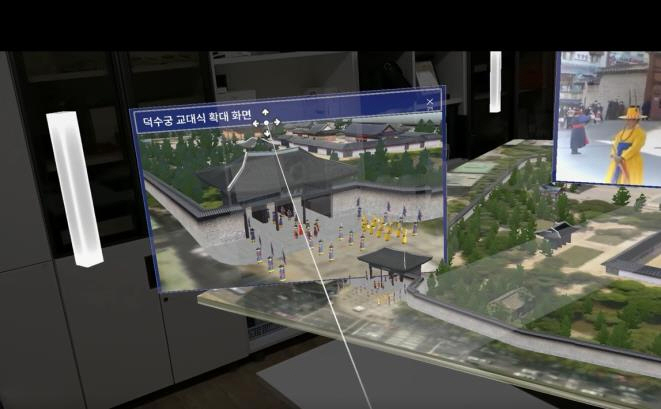 Where do you expect to see the most benefits in the future?
Andres Maremae, Tallinn: Urban planning is simulated before any construction or before long-term decisions are taken. In the simulations, we can use real traffic data and take into account the opinions of residents.
Planning decisions will be presented in a more visual way and as a result, citizens' fears will decrease thanks to more transparent processes and the availability of information.
Aaron Greiner, Des Moines: We expect to see continued use in our development planning work, particularly when analyzing the impact of surrounding structures and future construction on our neighborhoods.
We also plan to work with staff in our other departments to find innovative ways for the digital twin to benefit their workflows and simplify their needs.
Yoo Byoung Min, Seoul: This digital twin of the city will allow the SMG to run simulations to predict the impact of disasters and accidents, such as wildfires, and predict how new buildings and structures constructed in the city might interfere with the winds of the area and possibly aggravate well dust pollution.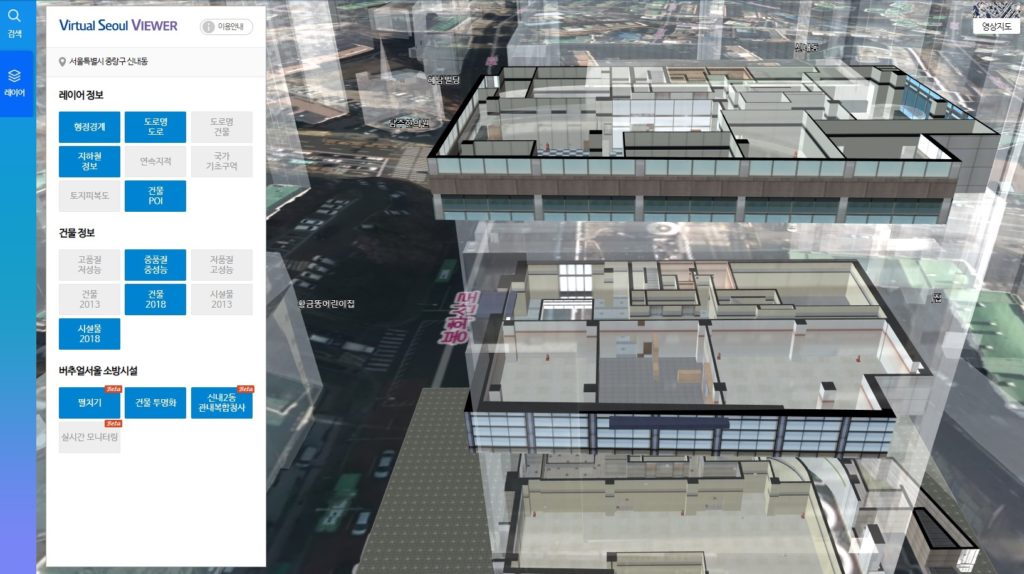 What are the challenges to getting the most out of digital twins?
Andres Maremae, Tallinn: Although there are many private companies and start-ups to develop certain components of the digital twin, we still lack partners capable of developing new digital solutions. Software vendors do not have enough software developers to meet the needs of the IT industry.
It is necessary to rethink the processes in the city. These processes are often quite complex – for example, the detailed planning is specific to each local authority.
And as always, there is the human factor. Habits are hard to change and a culture of change needs to be handled delicately.
Aaron Greiner, Des Moines: Besides building the model, the biggest challenge we face in getting the most out of our digital twin is finding ways in which the model can be leveraged to help the work of other employees in the department.
While it is encouraging that our development services team has openly embraced new 3D modeling workflows, we need to continue the conversation with other city departments to fully realize the potential of this new tool in our toolbox. .