It may still be cold outside, but that doesn't mean outdoor recreation isn't heating up in Hardin County.
All of the traditional winter activities are of course available, but one of the newest events to come out of Calkins Nature Area and Hardin County Conservancy is the first ever day of ice fishing for kids at the park. Pine Lake State which took place on February 12.
Davis Horton, interpretive program assistant at Calkins in rural Iowa Falls, said ahead of the big day that he and other organizers had heard positive feedback about Ice Fishing Day for Kids. He added that an ice fishing lure-making class on January 30 was also a success and gave children and adults a skill they can take away with them forever.
"Then they have something they can take with them and use right on the water," Horton said. "We really wanted everything to be more kid-friendly. We have plenty of outdoor activities for adults, but our educational fishing days for kids and this class team up for that.
Horton, who has worked at Calkins for more than five years, said it's the ability to work with children and come up with creative programming for them that makes him love his job. He said he also enjoys the birding and eagle programs offered by Calkins and mentioned that cross-country skiing and snowshoeing are also popular at the moment (skis can be checked at Calkins and snowshoes are available at the Barlow Library in Iowa Falls.
Horton had some advice for those who are hesitant to venture outside in the cold, whether on the trails on Calkins' 76 acres or any of the other trails in the county. A complete list of conservation parks and campgrounds in Hardin County is available on the Hardin County website.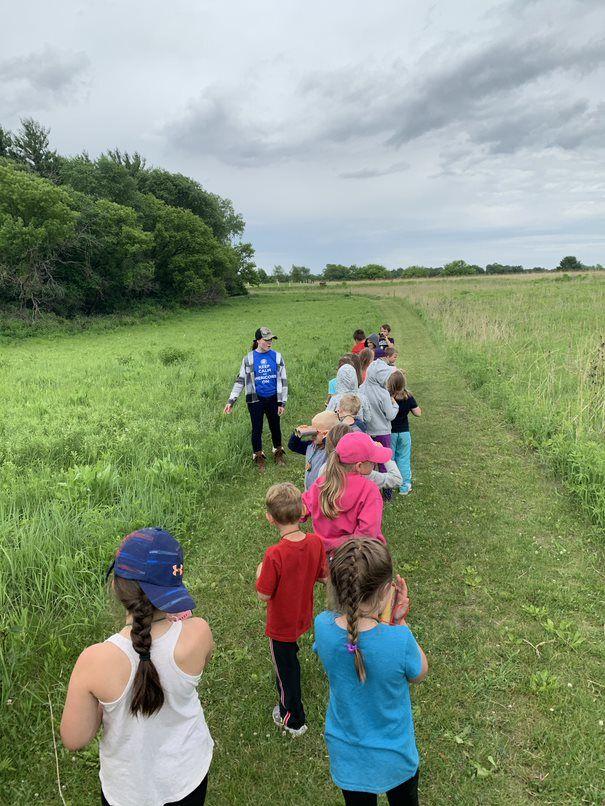 "Most of the time, I would recommend picking the warmer days where you can get out as often as possible," he said. "For me, I spend a lot of time indoors during the winter preparing for the coming year. Let's say I'm into something like cycling or fishing. I could spend my time preparing my tires. Replacement parts on my bike. I could be making flies for my next nine months, I'm going fishing.
Hardin County Conservation Director Wes Wiese pointed to a variety of other outdoor projects underway and in the near future, but the biggest upcoming project is the Steamboat Rock Dam removal.
The Iowa Department of Natural Resources began considering removing the 80-plus-year-old dam in 2019. Four possible courses of action were presented at a public meeting held at the Steamboat Rock Boat Club in November 2019. The four "alternatives," as MNR and engineers called them, included inaction, building rock arch rapids, dam removal with structuring, and complete dam removal.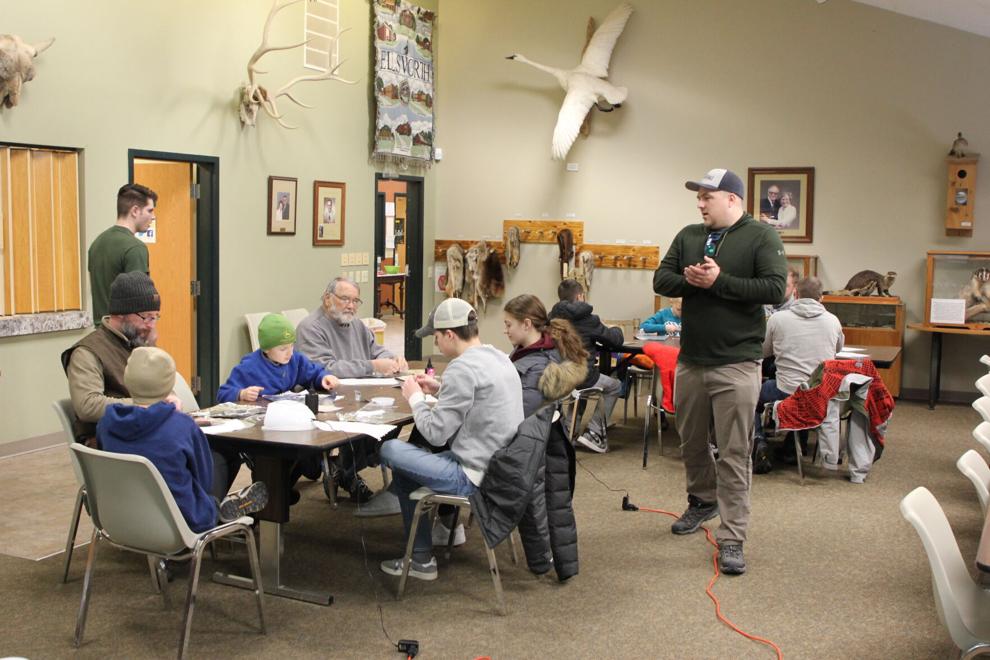 Last August, DNR Rivers coordinator Nate Hoogeveen said the state had set aside about $500,000 for the project, which is estimated to cost between $1 million and $1.5 million. But Wiese said he thinks the project will launch this summer.
"I spoke with Nate Hoogeveen about the Steamboat Rock Dam removal," Wiese said. "I think the beginning of that is going to start this summer because I think the governor just gave them a huge jab in the arm."
Removal of the dam will not affect fishing in the area and will include some features that may attract more kayaks and canoes. Hardin County Conservation rents kayaks for $20 a day. Kayaks must remain in Hardin County.
Wiese said the department will begin construction of a new shelter at the Bessman-Kemp Campground near Alden once weather permits. He said the foundation block had already been poured. Otherwise, business as usual for Wiese and the rest of the Hardin County Conservation team.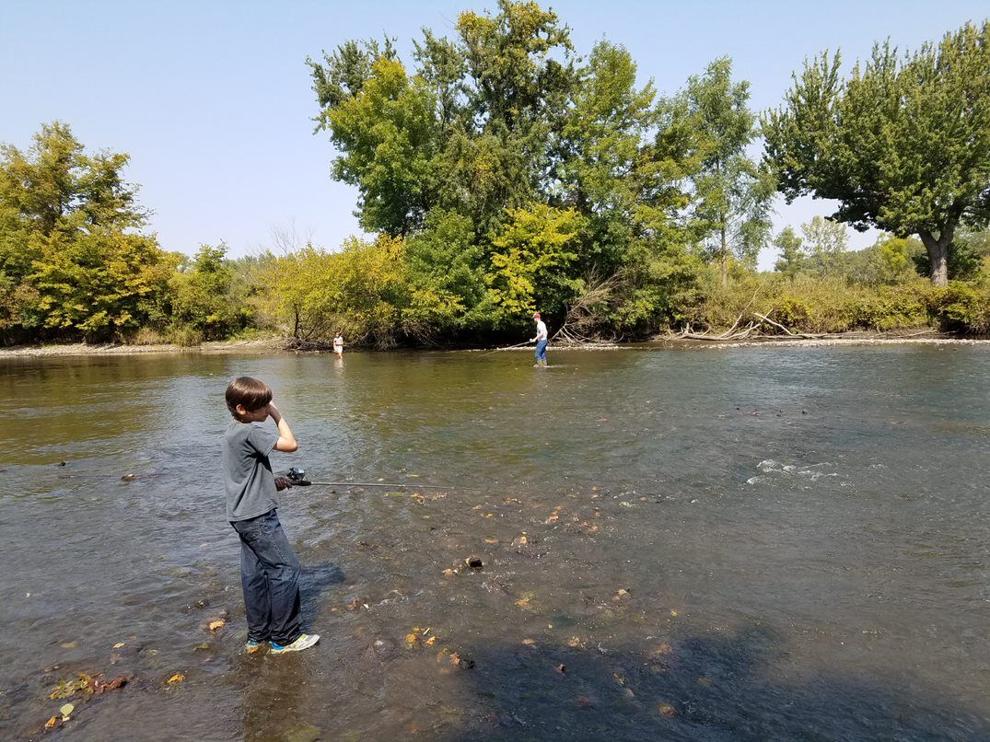 "Of course it will be the same as every year," Wiese said. "Around March, early April, we will start reconnecting all the plumbing in the campgrounds. Fix some maintenance issues that we didn't fix in the fall. Replace fire rings, camp pads, that sort of thing. Help the resource guys do a bunch of grassland burns that keep the trees at bay.
Wiese encouraged the public to get out and use trails maintained by his department throughout the county in places such as Tower Rock Park near Steamboat Rock. The county maintains and mows these trails throughout the year. He also hopes people will continue to use the Legacy and Pintail wetlands between Iowa Falls and Ackley.
"It's one of my favorite things to do in the spring when the birds are migrating," Wiese said. "Hopefully our wetland will be full of water again."
Wiese pointed out that eBird.org, a global bird documentation website for bird watchers and professionals, has a list of species that have been spotted in wetlands. He said people come from all over the world to watch the birds, especially when a new or exotic species is spotted and uploaded to the website.
Wiese said while there is plenty of access to the Iowa River for fishing, there are other places to fish in Hardin County. He mentioned Meyer's Pit near Hubbard, Pine Ridge Lake near Steamboat Rock, and Pine Lake as good places to try.
In other animal-related activities, the spring turkey hunting season is approaching. Wiese said he thinks the turkey population in the county has been strong this year. Well, he's seen shed hunters around the county looking for wood.
"People like to go shed hunting," Wiese said. "It will indeed start here soon. And of course, with spring, there are always morels.
From new programs in Calkins to removing dams and building new shelters, Hardin County Conservation is moving forward in 2022.