NOA conceptualizes in-situ product showcases for outdoor living design
In a privileged location in the middle of Belgiuman original concept has taken shape, since NOA Outdoor Living invites professionals to experience outdoor landscaping in a completely different way.
What looks like a residential paradise, where indoor and outdoor space seamlessly merge, will in fact be a place for professionals to indulge, reflect and create.
To experience means to acquire knowledge through direct participation or observation, to perceive something by encountering it personally; 'Experience is the best teacher," as the old saying goes. Go in PNAIn the oversized garden pavilion, visitors are welcomed into a setting created solely for the pleasure of living. 'NOA is a completely new experience,' says Hilde Baekelandt, Concept Manager at NOA, 'We show rather than we tell.'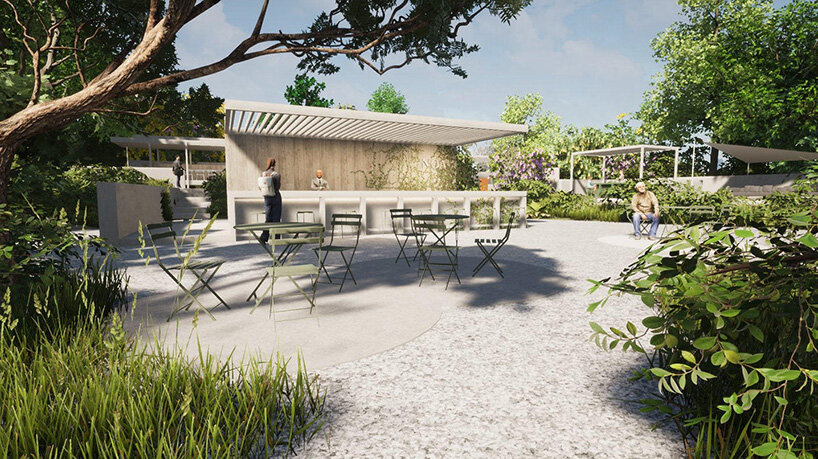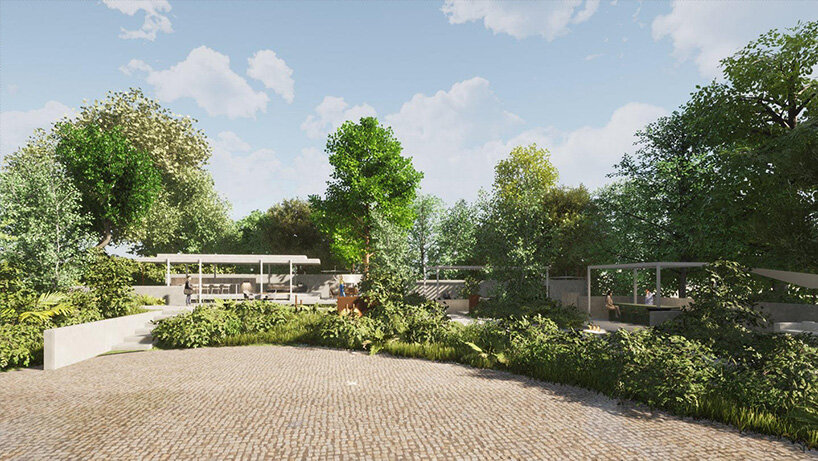 NOA takes into account all aspects of the exterior design, which will be presented in various environments, surrounded by plants and greenery
FOR ARCHITECTS, DESIGNERS, PLANNERS AND SPECIFIERS
the PNA The concept has been carefully prepared, the brand new premises have been developed and built over the past few years, and now it is ready to open its doors in October 2022. 25,000 m² of indoor and, in particular, outdoor spaces will be ready to receive professionals – architects, designers, planners and specifiers – who are particularly curious about the potential of the outdoor environment.
It is Eden, you might say, for professionals who yearn for a dynamic yet revitalizing place to meet, discover and form collaborative partnerships.
'It is an exhibition hall where you will be greeted by peace and calm. We and all of our partners know all that can be done to facilitate and improve our outdoor environment, and we also understand the reasons why people seek to spend more time outdoors,' explains Baekeland. 'We live in overwhelming times, and more than ever, we need to take breaks, far from noise, screens and social networks.' TO PNAprofessionals can stroll through the park and indulge in a wide variety of outdoor atmospheres and decors while learning about the latest innovations in outdoor products: kitchens and barbecues, flooring and fencing, terraces , pavilions and sun protection, pools and spas, decor, art and lighting, even outdoor music and television are all on display.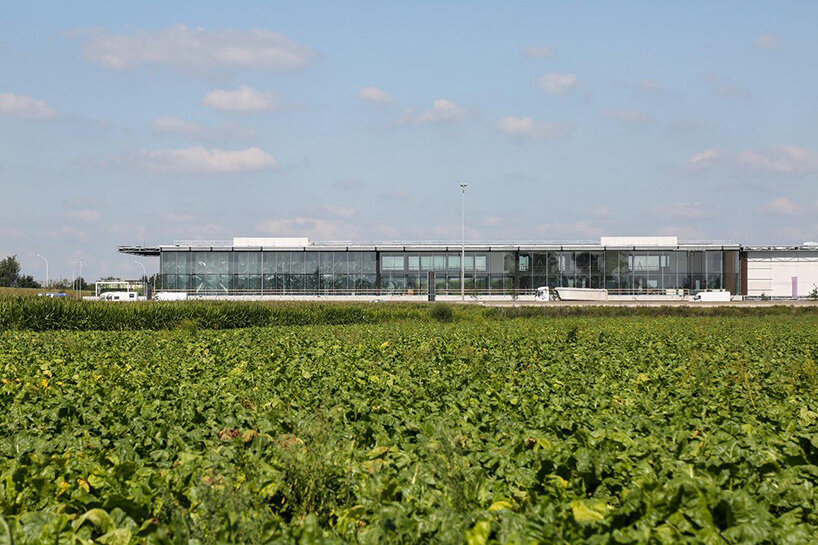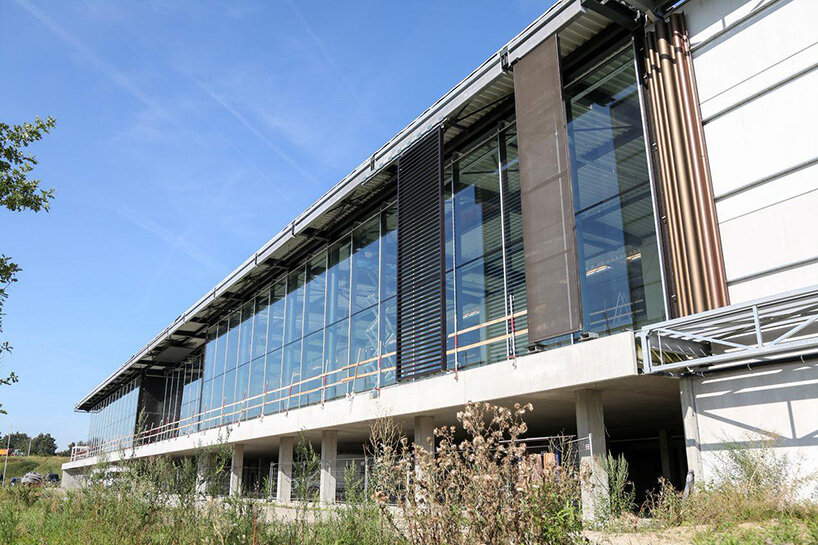 The new NOA Outdoor Living Experience Center is still under construction and will open in October 2022. The site will host professionals from the design, architecture and building community who wish to meet and discover in a inspiring environment.
A refreshing and stimulating atmosphere
'One could say that this is only the natural continuation of what has happened in recent years; people love concepts, they are no longer looking for a chair, they want the complete package,said Baekelandt, referring to the evolution of design fairs over the past decade. Even before the pandemic, the tendency of many manufacturers to seriously question the outcome of annual fair attendance had already begun, prioritizing more consciously and thinking about how to present and promote their products in new, more innovative and inspiring ways.
"We live in overwhelming times, and more than ever, we need to take breaks, far from noise, screens and social networks"
Anyone with any idea of ​​the Belgian design scene knows that outdoor living has been the order of the day for many years. To PNA, visitors will discover brands specializing in the outdoors, producing high-end and contemporary designs. 'NOA is commercial in the sense that all our partners are interested in growing and all visitors are looking for a solution, but the space is not a point of sale – there are no salespeople walking around; all required product information is made visible with small, subtle tags,' adds Baekelandt, emphasizing the collective desire of all participating brands to establish a refreshing and uplifting vibe.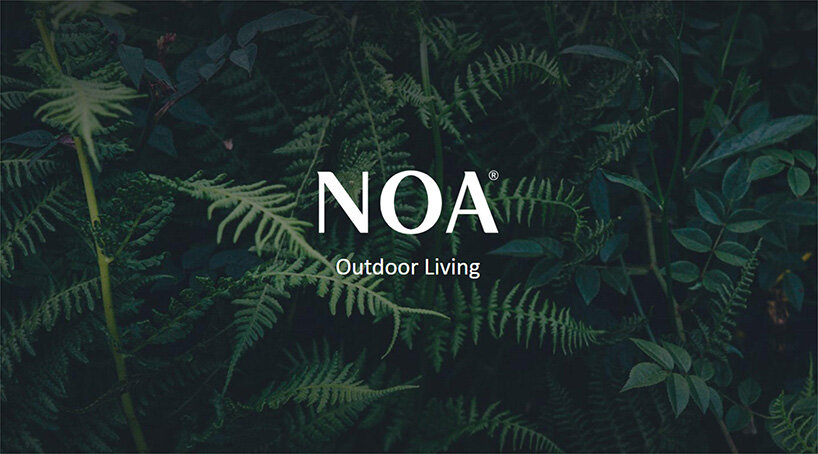 NOA will offer a relevant alternative to what is already called a design salon or showroom: a permanent experience center where work and leisure meet
AN EDEN FOR PROFESSIONALS
The facilities at PNA are designed for networking, events and meetings, and being close to international airports and highways, the logistics of getting there are seamless. It is Eden, one might say, for professionals who yearn for a dynamic but energizing place to meet, discover and form collaborative partnerships. Samples of materials from different brands are available to them and architects can bring their own clients to work on specific projects. The interior space also includes workspaces and a restaurant, open without reservation. 'We will continue to evolve at NOA, that's for sure; we will provide all kinds of uplifting experiences for our visitors and always showcase the best in exterior design,' promises Baekelandt.
Guest feature by Sisse Bro / Architonic
simon keane-cowell I architonic
May 12, 2022