After years of challenges, a new LGBTQ bar in downtown Oakland, Town Bar
A years-long effort to open a new LGBTQ bar in downtown Oakland's Uptown neighborhood finally seems to be paying off. Joshua Huynh puts the finishing touches on Town Bar & Lounge inside the historic I. Magnin building at 2001 Broadway (at 20th Street).
To call Huynh resilient is an understatement. Huynh signed a lease for the art deco space long before the pandemic hit and has faced challenge after challenge ever since.
"There were a lot of unexpected things. I can't ignore the number of hits we've taken since 2019. Now I can't do anything but put my head down and go for it," he said in an interview with Oaklandside. "There is no secret in my attitude. Honestly, it's just that quitting isn't even an option. A lot of people are counting on me," Huynh said, referring to his family.
Photo credit: @townbarandlounge/Instagram
Town Bar & Lounge has been a labor of love for his family. Huynh's brother is a business partner and his father is the main contractor. Huynh himself is an experienced interior designer. He says the family is basically doing all the work to get the bar ready for an early fall opening.
Construction inside the historic 1930s building, which was first reported by Hoodline in 2021, was no easy task, especially since the space needs to be totally transformed. "It's the first time a bar will be there, which means a lot of permits, a lot of paperwork, a lot of inspections," Huynh told Oaklandside.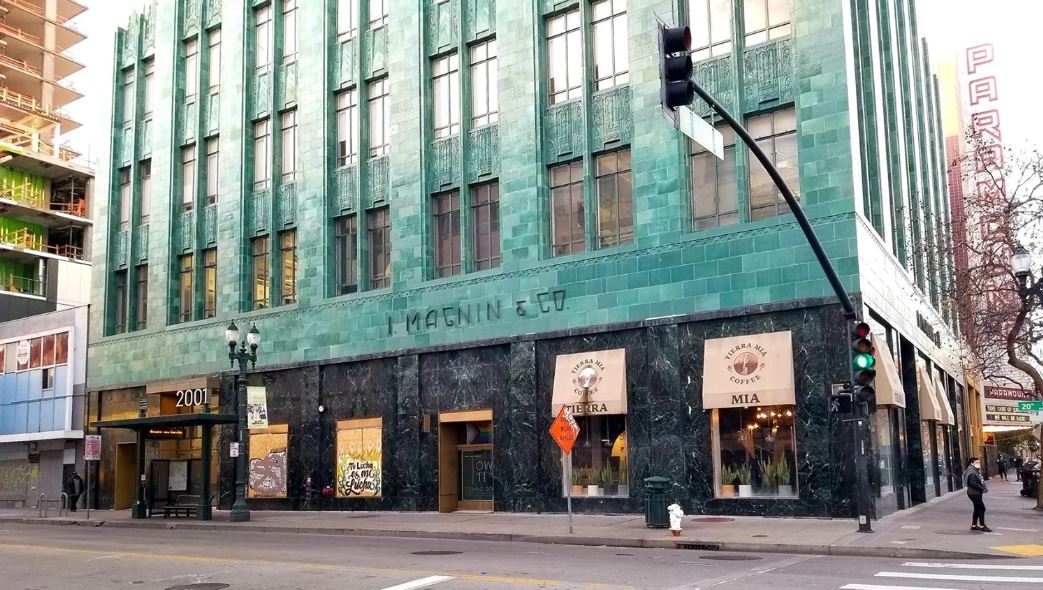 The entrance to the Town Bar & Lounge on 20th Street. | Photo credit: Albertino M./Hoodline
Given the proximity to other popular queer bars like Summer Bar & Lounge and The Port Bar, Huynh's vision for Town Bar & Lounge is part of a larger vision for the Uptown area. And as Hoodline reported this week, the owners of The Port Bar are also planning their own expansion nearby, with a bar and event space called Fluid510 (1544 Broadway).
"I would love to do a quote-unquote Oakland Castro, where people go from bar to bar all night long, a real gay scene here in Oakland," Huynh told Oaklandside. For years he was a bartender at prominent gay bars in the Castro and said, "I realized the best times of my life were at the Castro, being myself, being gay and free." This will be Huynh's first time owning a bar.
He's still finalizing the cocktail menu and still trying to figure out how to get food service into the mix. He hopes to use an outdoor space to seat diners. The aim is to open the Town Bar & Lounge in September. You can get updates by following the bar's Instagram page.